Home
Locating and Detecting Technology
Locating and Dectecting Technology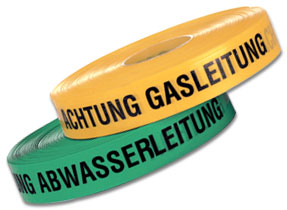 When damage has occurred, maintenance is necessary or extensions should be made, the exact location or localization of the cable or pipeline can often prove to be extremely problematic, especially for non-metallic pipes made from PE, PVC or vitrified clay.
In such cases, detectable tapes with embedded stainless steel wire or – in basic form – warning tapes are of great assistance.
Detectable Tapes
Warning Tapes
Barrier Tapes
For more information please contact us!